SLACK Lifestyle. Relax. You deserve it.
G'day everyone!
SLACK Lifestyle – the world's most innovative relaxation furnishing, the ultimate lifestyle statement for urban relaxation, and is especially made for those who enjoy expressing individuality in today's monotonic lifestyle.
.
Designed in Australia and Hong Kong. Inspired by the world.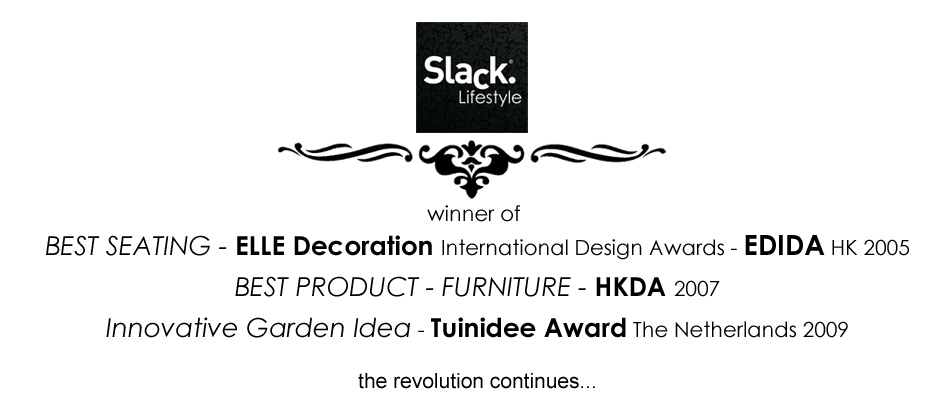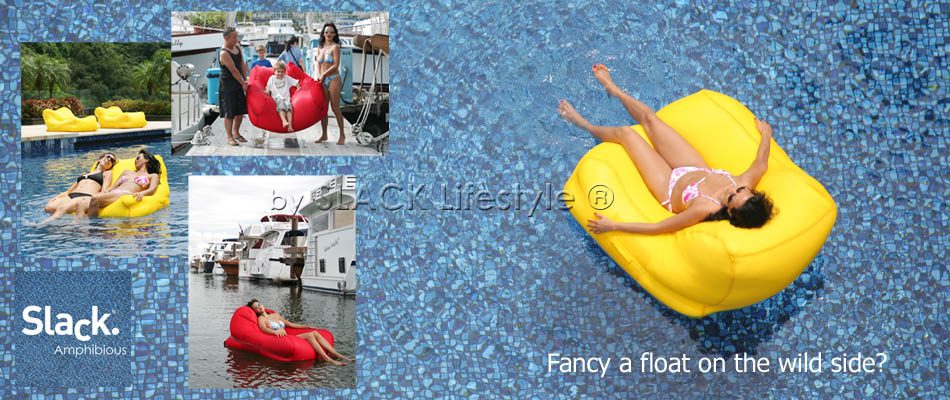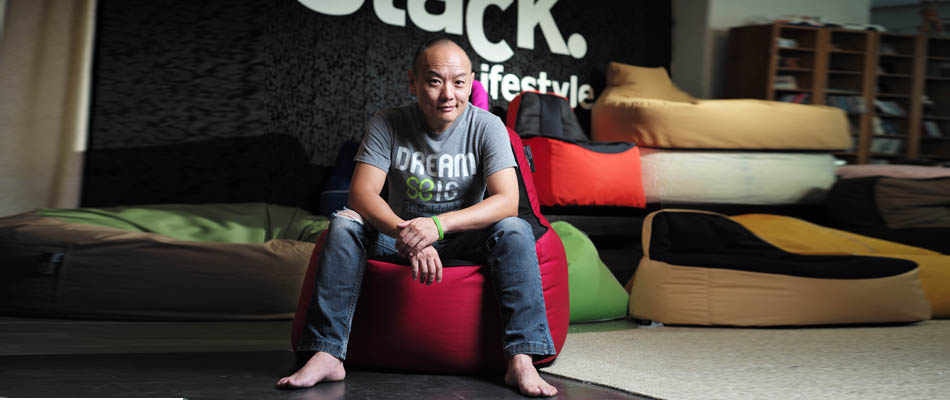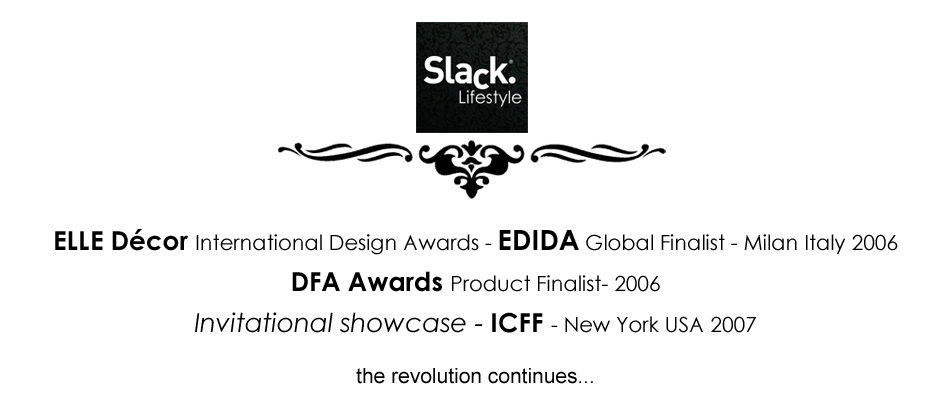 We are pioneers in creating a world of unique, versatile and innovative relaxation furnishing designs.
We pride ourselves in unique, innovative designs with high quality workmanship.
Our collections are dedicated to bringing the ultimate relaxation seating experience into homes, offices, schools, clubs and resorts around the world. We provide seating solutions to fit your needs, including designs in our SLACK Signature / Kids / Outdoor-Amphibious / Pets and Collaborations range.
Apart from our private clientele, we've been very fortunate to have the opportunity to work with clients from a wide range of sectors, including events organizers, interior design / architect agencies, PR firms, corporate office / co-working space, hotel-resorts, schools, universities, church organizations, special needs organizations, specialist clinics, international kids clubs, yachts-boating companies, and collaboration projects with other international brands such as Mumm, Chanel, Heineken.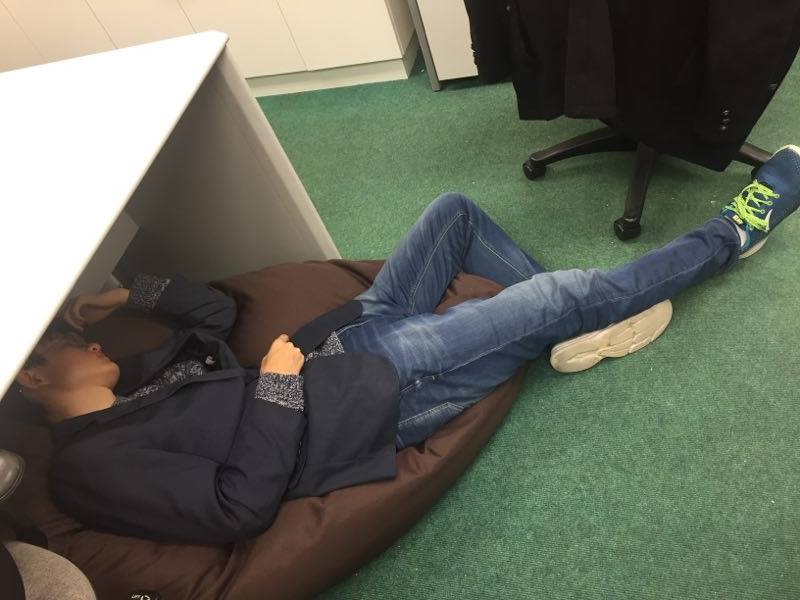 Hey, I am a PhD student at the University of Hong Kong. I am here sharing a story between me and slack lifestyle. Life in Hong Kong is high-pace. PhD life is stressful. When you have both of them at the same time ... Well I got some anxiety issue. I could not fall asleep when I nap in the afternoon, which is terrible for me cuz I like and need napping. There was this day I came across those slack sofas in one of those learning space in the campus. I don't know what's the magic there but after I lied on it I just got relaxed - admittedly, that was the first time I lie on a beanbag sofa, but - it was _really_ amazing. I fell asleep very soon. I searched the brand, talked with Felix, Slack's founder, found the showroom in Wong Chuk Hang, Hong Kong Island, and got one for myself. It has been helping me fall asleep when napping. Maybe it's about the shape, the materials they use in the bag. I am not sure. I appreciate the design, which relaxes me. Thanks Felix for your excellent job! It helps!
Ron Huang
HKUniversity - PHD Student