Chief SLACKer
Felix Chang
G'day everyone!
Awesome to meet you here! Welcome to our world of relaxation!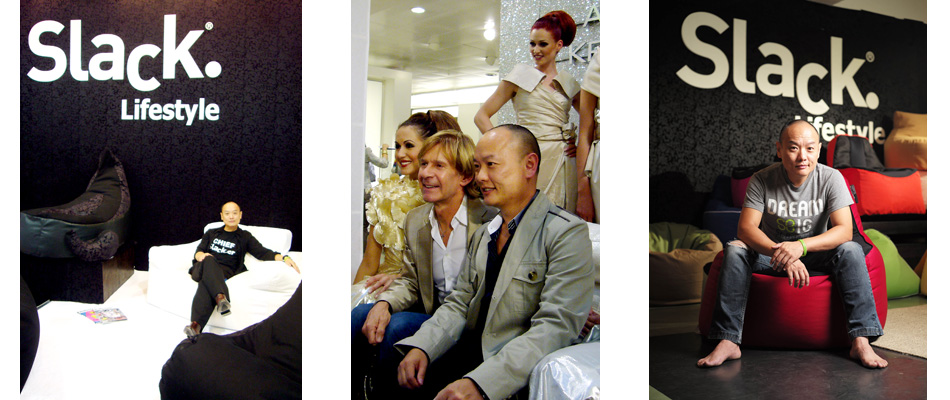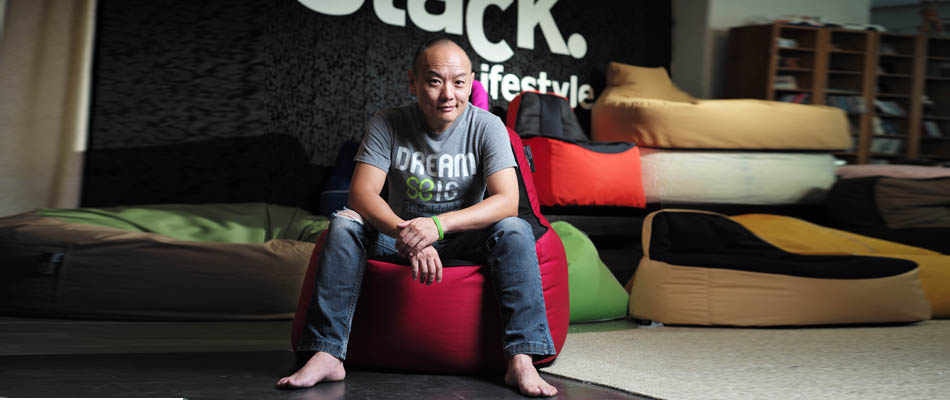 Founder. Felix Chang. Hong Kong born, 1968. He moved to Melbourne, Australia at the age of 11. Majored in psychology at the University of Melbourne. In 1989, 12 months backpacking took him around North America, Hawaii and Fiji, including a long winter season in Whistler Vancouver, where he found much inspiration that had a large impact on his ideas, concepts and character in life.
In 1993, a chance visit to Hong Kong brought him an opportunity to return to his birth place for new adventures. After several years within the publishing industry, he landed a marketing position with Reebok International, overseeing sports marketing for the Asia Pacific region. Always a creative ideas and concept thinker, his design bug came back in 1998 when he left Reebok and started his own company.
While helping friends out as a consultant in a US costume dress-up company in 1998, during one of his factory visits to China, the hard day brought on a massive miss-home moment, combined with copious amount of happy beverages on that hot muggy evening, he sat on top of a pile of psychedelic fabrics on the factory floor, and suddenly thought of those lumpy beans filled 'bean bags' he had as a kid growing up in Australia. His creative urge took hold, lounger ideas came to, and when he returned to Hong Kong the next day, over another hot summer night of drinks in the infamous Lan Kwai Fong, drawings on napkins appeared quick and fast. Luckily, he did find them the next morning before his washing machine did.
In 2000, he ushered in the new millennium by creating SLACK Lifestyle, and began the pioneering journey as the first brand to create the 'relaxation furnishing' genre, and is now considered one of the most innovative relaxation furnishing brands in the world today. Within a few years, his Original Amphibious Lounger design was very fortunate to win a few international accolades, and were invited to several international showcases, slowly but surely helping to put SLACK Lifestyle relaxation furnishing on the global map.